Martí i Franquès Research Grants Programme
Doctoral grants (PMF-PIPF)
Contracts for trainee researchers are a fundamental tool both for attracting talented researchers from all over to come and study doctorates and for carrying out essential research activity throughout the university. The objective of this programme is to complete a doctoral thesis at the Universitat Rovira i Virgili. Trainee predoctoral researchers will have full-time research and teaching duties. PIPF contracts will have an initial duration of one year and may twice be extended for another year up to a total period of three years.
Trainee Predoctoral Research Staff PRDI (PIPF-PRDI)
Doctoral grants for Trainee Predoctoral Research Staff in charge of R&D&I projects.
Trainee Predoctoral Research Staff URV-CTQ (PIPF URV-CTQC)
The Chemistry Technology Centre of Catalonia (CTQ) and the URV offer this programme of contracts for trainee predoctoral researchers.
Trainee Predoctoral Research Staff URV-CTNS (PIPF URV-CTNS)
This contracts programme is jointly funded by the Technological Centre of Nutrition and Health (CTNS) and the URV.
Trainee Predoctoral Research Staff URV-FCLP (PIPF URV-FCLP)
These grants are part of an agreement with the Fundació Catalunya-La Pedrera to award trainee researchers. They must be related to the areas of specialization of the Campus of International Excellence. The funding entity will provide a million euros for this grants programme in 5 years.
Trainee Predoctoral Research Staff URV-IRTA-SANTANDER (PIPF URV-IRTA-SANTANDER)
Doctoral grants that are jointly funded by the Institut de Recerca i Tecnologia Agroalimentària (IRTA), Banco Santander and the Universitat Rovira i Virgili. This collaborative effort aims to provide doctoral grants within the frame of the CEICS's project for attracting talent. The three main institutions will contribute 55,000 euros towards the grants.
Postdoctoral contract (PMF-POST)
This postdoctoral contract aims to recruit a young researcher to a project to the Starting Grants programme of the European Research Council. The criteria used to evaluate the candidate are based on scientific excellence.
Other programmes and institutions
ICIQ's Jobs & Grants
The Institute of Chemical Research of Catalonia (ICIQ) offers PhD fellowships and postdoctoral positions related to some research projects.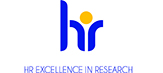 Martí i Franquès Research Grants Programme. With the support of: